One of the biggest challenges in digital marketing is finding the right tools. With so many different tools available, it can be overwhelming to figure out what your business really needs in order to grow. New software is always popping up…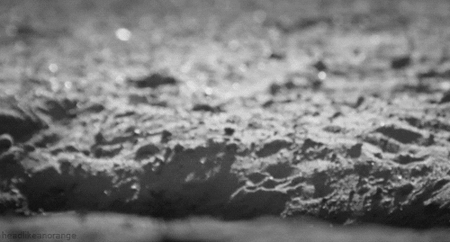 and an easy google search isn't always helpful when trying to narrow down a list of helpful marketing tools.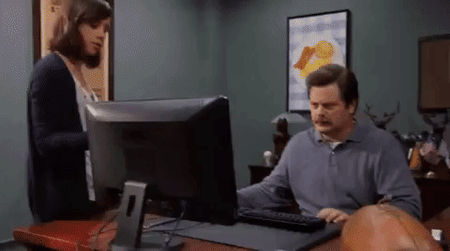 As an experienced team of digital marketers, we can help by showing you the tried and tested solutions. We've put together a list of digital tools that can help you manage and grow your marketing efforts. Take a look at the best tools to help you in these areas:
Analytics and Marketing Performance Tools
Most digital marketing tools are used to publish content, run email campaigns, and track the performance of your efforts. But if you're serious about improving the ROI of your marketing efforts, then you need to monitor the performance and measure them. Here are some of the most useful analytics and marketing performance tools:
This free analytics tool from Google gives you a complete picture of how people interact with your website. You can see who visits, where they come from, and what actions they take on your site; whether it's buying something or just browsing through some products. You also get access to related data such as traffic sources, popular pages, etc.
Search Console provides detailed information about how users interact with organic search results from Google – including impressions and clicks for each keyword in addition to more general information about ranking positions for individual pages/domains in Google's search results over time.
Collecting data using MonsterInsights is easy thanks to its intuitive interface which allows marketers at all levels of expertise to create reports quickly without having any knowledge of SQL queries or complex formulas. This tool is a great plugin for Google Analytics to help you analyze and report on your Google Analytics data.
Search Engine Optimization (SEO) Tools
SEO tools can help you better understand how your website is performing on search engines, where it ranks, and how you can improve its visibility. There are plenty of SEO tools out there, but these three offer a good starting point:
This is an awesome tool that can help you track the keyword rankings of your competitors. It also shows you the cost per click and search volume for each keyword, which helps you understand how much to bid on certain terms. It's a great tool for understanding how high or low the competition is in relation to your brand.
Moz Local and Yext are similar tools that help you track your local search rankings and give you insight into what keywords are driving traffic from Google Maps listings and local searches, making it easier for you to optimize them for better visibility. They also allow you to manage all of your online directory listings so that your company shows up the same on Yelp, Yellow Pages, and more.
Search Engine Optimization (SEO) may be a difficult concept to grasp right away, but if done properly with the right tools it can help your website rank higher in search results.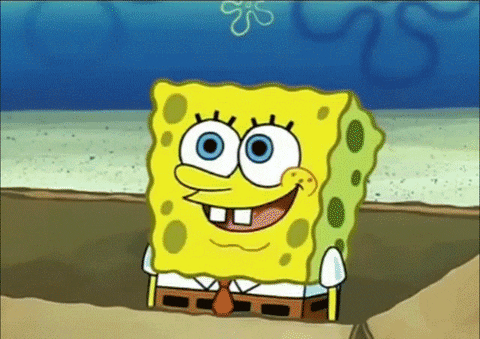 Our team at Uncle Jake Media provides SEO services and consultation if you need help adding helpful SEO tools to your current tech stack.
Email Marketing Tools
Email marketing is one of the most effective ways to reach your customers. It's also a great way to build relationships, generate leads, and increase revenue. Email marketing allows you to communicate directly with your target audience on a personal level. There are many different email marketing services out there— Here are the ones we see used most often:
This email marketing tool is great for small businesses that are just getting started with email marketing. It's free for up to 2,000 subscribers and has a number of other features that make it a great way to start your email marketing efforts.
Constant Contact allows you to set up an email newsletter, manage subscribers, send emails to those subscribers, track your campaigns, and much more. It is a great way to get started with a more comprehensive email marketing strategy at a low cost.
HubSpot's email marketing tools are designed to help you create and send emails to your customers. It has all the power you'll need to grow your business through email marketing. The HubSpot email marketing tools include:
Customizable email templates for sending autoresponders, welcome emails, newsletters, blog subscriptions, and sales updates.
A drag-and-drop design interface with hundreds of options and fonts.
A drag-and-drop photo uploader that lets you add images and videos right to your emails.
Email performance and comparison tools to see how your marketing emails are impacting your ROI.
A/B testing tools so you can see what type of emails or subject lines your audience interacts with more.
The best part about HubSpot's basic email tools is that you can get started for free.
Social Media Scheduling Tools
Social media scheduling tools are an absolute must for marketers. These tools allow you to plan and publish content across multiple platforms in bulk, helping you manage your social media accounts and automating your social media marketing. While there are a number of options available, here are our favorites:
Hootsuite has been around since 2008—and is still one of the most popular tools for scheduling posts on Twitter, Facebook, and Instagram—with plans starting around $50 per user per month for businesses who want basic functionality; but if you're looking for more advanced features like analytics reports or the ability to run campaigns from within Hootsuite then those will cost extra.
Buffer is one of the most popular among SMB owners, with a free version that allows up to three social profiles and a paid version starting at $5 per social platform. This is a great tool if you are just starting with social media management efforts.
You might be starting to see a pattern here… we love HubSpot because it packs so many marketing tools in the same software.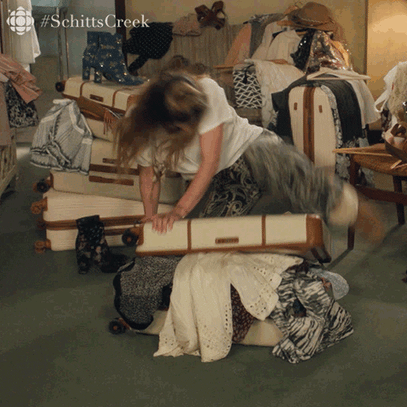 HubSpot has a comprehensive marketing hub with multiple tools including social media management software with similar features to Buffer and Hootsuite plus much more.
Customer Review Tools
Customer reviews are important. As a business owner, you want to know what your customers think of your products and services. A review from a happy customer has the power to make or break a sale for you. Let's look at some of the most popular customer review tools available today:
Google My Business is one of the most used business review platforms by businesses and customers. On top of that, it is one of the most well-known ways to manage your local Google maps listings in one place. GMB also allows you access to analytics data and other information that can help you understand how leads find you on search. The best part: it is FREE.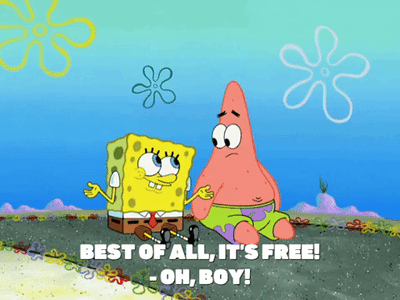 Trustpilot is a digital platform that allows customers to review your business. Customers provide a star rating—from one to five—and leave comments about their experience. Trustpilot offers more review marketing tools, including options for reaching out to customers and requesting reviews. With Trustpilot's paid features you get to see a lot more analytics behind your customer reviews.
Lead Capture Tools
Lead capture tools can be used to collect information on potential customers by having them fill out forms, indicating their interest in your product or service, whether they're looking for more information right away or not yet ready to make a purchase decision. You may already have a Contact Us form on your website, which is a good start to generating leads through your website. Take a look at these options for capturing more leads:
Gravity Forms for WordPress websites is an excellent lead capture tool that allows you to easily add forms and pop-up boxes with custom fields on your website, so that visitors can submit their personal details without leaving the page (so you don't lose them!), then automatically email those submissions straight into your inbox so you can follow up as needed!
You might be noticing that we have a favorite tool. Yes, HubSpot also has comprehensive lead capture tools built into its marketing software. Popular features in HubSpot's lead capture software include:
Pop-up forms
Live-chat function for your website
Custom landing pages
Automated follow-up emails
Easy to use drag & drop form editor
Contact Management Tools or CRM
Contact Relationship Management (CRM) tools are helpful for tracking your contacts and the steps you've taken with them. A contact management tool is a database that contains all of your contacts' names, phone numbers, email addresses, and other pertinent information. A CRM allows you to track every interaction you have with each of those contacts — from the first time they visit your website to their most recent engagement — which can improve lead generation over time.
The following are some benefits of using a CRM:
A better understanding of who your target audience is by tracking interactions throughout the marketing and sales cycle (i.e., initial outreach to closing deals). This can help generate more leads, as well as increase conversion rates by providing customers with relevant content at each stage in the buying process.
Efficient organization of your prospects, leads, vendors, and customers' contact information.
Improved performance in contact-based marketing efforts, like email marketing campaigns.
Increased accountability among reps/sales teams because there's no question about whether or not someone has reached out before (and if so, when)
Popular CRMs - Which One is Right for Your Business?
There are lots of CRM software choices on the market. Some are specific to an industry and some are just specific to a type of business structure (b2b or b2c). Here are the CRMs that we have found to be the most popular:
If you're interested in adopting a CRM tool, we recommend you start with HubSpot's free CRM for staying organized and growing your business through inbound marketing.
Figuring out what CRM is right for your business can be hard. Finding a CRM that works best to help your business grow is important. That's why we have created the Ultimate Buyer's Guide to Choosing the Right CRM. You can download a free copy to get started on discovering which CRM is right for your business.
Get Help From An Experienced Digital Marketing Agency
Digital marketing is a constantly evolving field. It's essential that you keep up with the latest trends and tools so that you can stay competitive in your industry. The tools listed here are some of the most popular ones on the market today—but there are also many others worth checking out.
If none of these meet your needs exactly, don't worry! There are many more options available through dedicated research. Or, make it easy by partnering with a digital marketing agency that can help you implement the right tools and manage them for you.
Set up a free 15-meeting with our team member, Brady, to chat about your current marketing challenges and figure out if a CRM like HubSpot might help you.