Once you've developed your website, how can you attract visitors? These five steps will get you started and on your way.
Identify Your Target Audience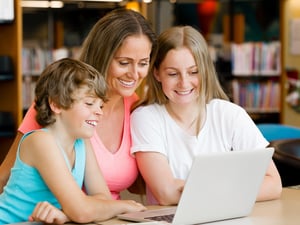 The first step is to identify the types of visitors you want to entice to your site. What is your customer profile? If you're looking to attract married women with children between the ages of 4 and 12, then you should be creating a look and feel that would appeal to that demographic, and addressing the problems they have that you can help them with. The goal is to convert visitors into customers, so in reality, your website is more about them than you. If you're not creating pages that entice your target consumer, it will be harder for them to find you, and less likely that they'll engage even if they do!
Write Quality Content
Your content is the main draw to your website. While you should write with SEO in mind, remember that your readers are human, not robots. Imagine the style that you would want to read, and think about what topics your audience would be most interested in or find the most useful. Again, your site should be about solving problems your target audience may have. Think about how you search online for solutions to your own problems or questions, and use that as a guide.
Consider providing "give-away" pieces such as case studies or e-books about your area of expertise that would be helpful to your audience and establish you as an expert. That type of content could also be extremely useful for lead generation. And using a tool such as HubSpot makes creation and tracking of such elements a breeze.
And remember to check for grammar!
Keep the Content Coming
A stagnant website won't entice repeat visitors. Make sure to keep adding content on a regular basis to show that your company is active. Imagine a visitor found a particular article or blog post interesting and came back a month later for more, only to find that there was nothing new. They probably won't be back.
Also, consistently adding content to your website shows Google that you are active and can help you rank higher in Google searches.
Pay Attention to Analytics
When you first write content or launch your website, you might not know what style or subject matter would be most attractive to your customers. Get acquainted with Google Analytics to run reports on what pages your visitors were most drawn to. Once you get a better understanding of what your target customer wants to read, you can continue producing that type of content and expand upon it.
Post on Social Media
Posting on social media is vital because it is a fantastic way to distribute your content and entice the public to visit your site. You can use relevant hashtags to be found in searches. If your social media followers find the content interesting, they might share it with others, and you'll get their traffic as well.
You can also consider paid social media. This means that you can boost a post for a particular audience that might find your company interesting. These boosted posts can be inexpensive and produce fantastic results in terms of increasing your visibility.